About Dataspace
A Data Analyst Recruitment Agency Built by Data Analysts
Over the past three decades, Dataspace has evolved from a data analytics consultancy into a data science and data analyst recruitment agency.
Dataspace was founded in 1994 by Benjamin Taub, a recognized leader in data analytics and warehousing (and co-author of three books on the subjects). In the 2010s, the demands for business analytics skyrocketed—companies sought to add analysts to their in-house teams and asked if we could help. Unlike a typical staffing and recruiting agency, we had an edge: Ben and the team knew analytics inside and out. We now help clients across the U.S. hire exceptionally-qualified data talent through our unique technical screening process.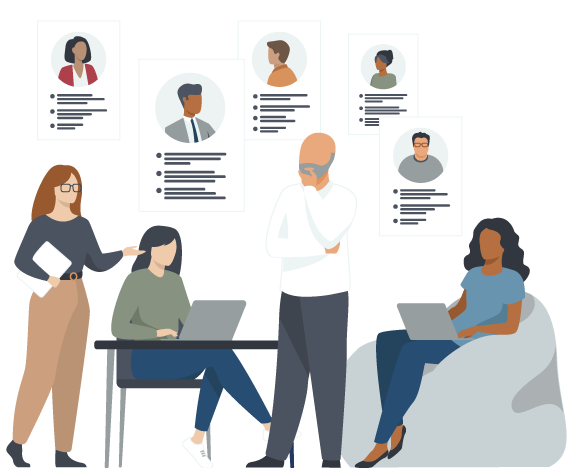 More than a data analyst recruitment agency…
Whether you need to analyze market share and sales opportunities, build infrastructure for moving massive amounts of data, or develop AI-driven features for a SaaS offering, we understand the skillsets required to meet those needs. Our team thoroughly assesses candidates for roles in data analytics, data engineering, and data science, including artificial intelligence.
Data Analysts
Find temporary or permanent analysts and BI experts experienced in making sense of data specific to your industry, including:
Business Analysts
Data Quality Analysts
Product Analysts
Healthcare Analysts
Data Visualization Experts
Data Engineers
Source data engineers who are proficient in the latest cloud-based and big data tools and technologies, including:
Database Engineers
Big Data Engineers
Cloud Engineers
ETL Engineers
Data Modelers
Data Scientists
Hire highly-qualified data scientists experienced in predictive modeling and analysis in your field of business, including:
AI Developers
Machine Learning Engineers
NLP Engineers
Prompt Engineers
Language Model Trainers
We live by our core values.
As a data analyst recruitment agency, our core values guide our work and drive our commitment to excellence in all we do.