Hire Data Analysts
Data Analyst Recruiters Who Know Data Analytics
Dataspace started as a data analytics consulting firm in 1994, but we didn't stop there. Our knack for finding the right data analysts for our own projects meant we could help our clients do the same. And so we did—we evolved into data analyst recruiters who really know their stuff.
Today, we recruit highly-qualified talent in all areas of analytics, data science, and data engineering. Our clients are prominent, data-driven companies across the U.S. who count on us to locate and screen analysts with hard-to-find skills and experience.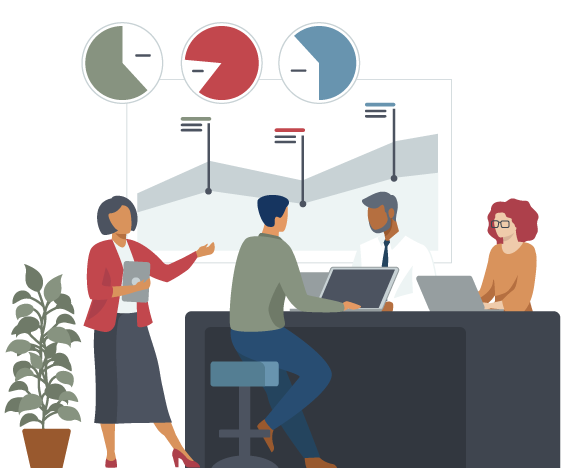 Why we are better than using a general recruiter for data analysts.
Nearly any recruiting and staffing agency will claim to source candidates for data analysts positions. However those candidates will be screened by people with careers in recruiting and staffing, not experts in data and analytics. That's why our decades of data analytics experience makes all the difference to your hiring experience.
Recruit data analysts with the unique skills and experience you need.
The overarching field of "data analytics" offers a wide range of skills and specialties, and is relevant to nearly every industry. It's vital to work with data analyst recruiters who understand the current tools and techniques of analytics and business intelligence. We take pride in our ability to locate and screen highly-qualified data analysts who meet the unique requirements for your position.
Tools & Technologies
We can assess proficiency with the following tools (and more):
Alteryx
Business Objects
Google Data Studio
Looker
Power BI
SAS
SQL
Tableau
Excel
Job Titles
Examples of data analyst job titles we have filled include:
Business Intelligence Analyst
Marketing Analyst
Healthcare Analyst
Product Analyst
Data Visualization Specialist
Data Quality Analyst
Financial Analyst
Business Analyst
Talk to a data analyst recruiter to learn more.
Whether you're looking for permanent hire or contract staffing, we can help you find the data talent you need. You could be reviewing highly-qualified data analysts in as little as one week. Trust your data analyst role to our recruiters — you can focus on what you do best, while we identify a short list of experienced data analysts who can meet your unique needs.