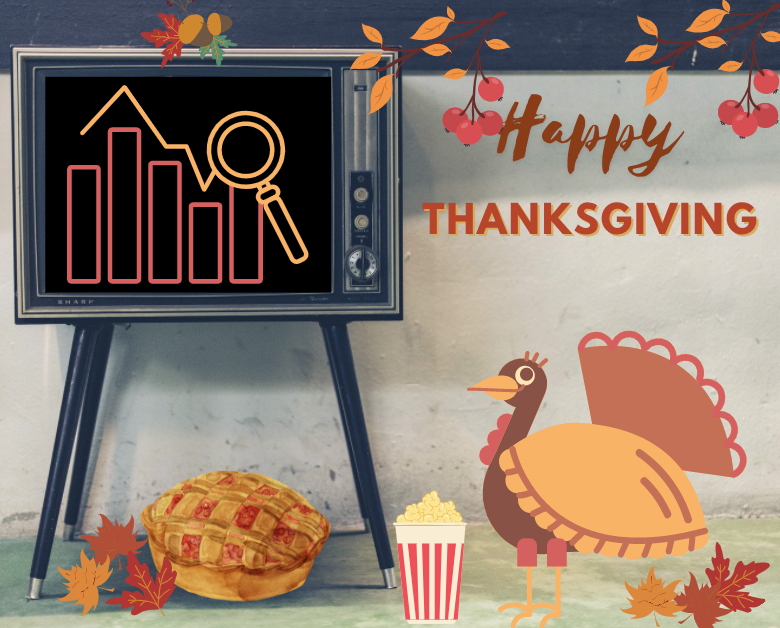 Need plans for Turkey Day?
Data science can help!
Thanksgiving week is upon us!
The holidays will be a little different this year, and many of us will find ourselves with some extra free time, as we will not be traveling or spending the days off with friends and relatives.
What better way to fill that extra leisure time than with some data!
Data related movies, that is! We know everyone needs a little break from that work data.
So sit back, relax, grab your popcorn and pumpkin pi, and check out some of these suggestions for data related documentaries to watch on your own, or to enjoy over a Google Watch Party with your family.
FBI Declassified: The Spies Next Door
Watch the full episode at the link above! Includes some fascinating tidbits about data encryption, covert transmission, and steganography.
The Joy of Statistics
The title says it all.
The Human Face of Big Data
How the massive amounts of data collected about humans is affecting our everyday lives, in positive and negative ways.
Lo and Behold, Reveries of the Connected World
An existential study of the internet.. We would expect nothing less from Werner Herzog.
The Social Dilemma
This docudrama premiered at the 2020 Sundance Film Fest, and further explores the rise of social media and the effects that it has on our society.
In addition to being educational and entertaining, these films should be good conversation starters about the world of Big Data and Data Science … because nothing says "the holidays" quite like explaining to all of your family what exactly it is you do at work with data.
Wishing you and yours a very Happy Thanksgiving!
Cheers,
-Katie