RESUME FRAUD:
ARE GROCERY STORES SECRETLY TESTING YOUR DNA?
We recently rejected an application from a candidate who listed their most recent assignment as being a Data Scientist at Kroger – the large US Grocery chain. This candidate's claims of their responsibilities at Kroger could be summarized in the following bullet points copied from their resume:
Analyze whole-genome and whole-exome NGS sequencing data to characterize patients and cell lines.
Develop and maintain key relationships with clinicians, researchers, analytics peers, and other stakeholders such as Biospecimen Resources Program, Clinical and Translational Science Institute.
Aggregate existing genomic databases.
Work closely with a cross-functional team of life scientists, bioengineers, and machine learning scientists to design and analyze experiments to collect high throughput in vitro genomic data.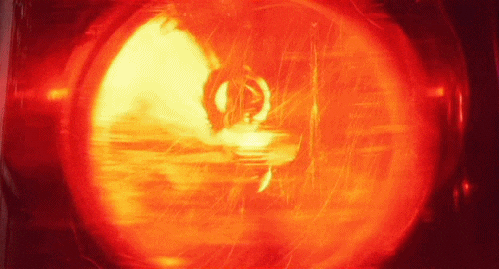 Needless to say, this set off all kinds of alarm bells. It seemed highly unlikely that this was the kind of work that a data scientist at Kroger would be doing, and the resume was flagged as fraudulent.
However, in the interest of being thorough and not just making assumptions, I did dig a little deeper into this claim to see if there was any possibility that we had rejected this candidate in error.
What I did not find:
Evidence that Kroger was venturing in the realm of complex genetic sequencing.
What I did find:
Information about an interesting partnership between Kroger and Myriad Genetics – offering some of their Kroger Health Plan members the opportunity to participate in a study on using genetics to help predict the efficacy of particular antidepressants based on genome. This project certainly involved DNA sequencing… however, it looks to me that the actual sequencing and data science were taking place on the Myriad Genetics end. Therefore the data scientists for this project would be employees of Myriad, not Kroger.
What I also found:
Irrelevant to the purposes of this blog post, but in the course of my web research I uncovered this very interesting article discussing the Big Data characteristics of gene sequencing, and the implications for Big Data Analytics in this field. Quite long, and highly technical, but pretty neat stuff that is well worth knowing!
In Summary:
The evidence in this fraud case is not fully conclusive – I cannot say for a fact that there was not some sort of arrangement wherein this Data Scientist was working with genetic sequencing data while a W2 employee of Kroger.
However…
It is well known that Kroger is a grocery chain/general retailer. If this candidate were for real they would have been aware of this, and (in my opinion) would have made sure to spell out that they were participating in a special collaborative project, in order to avoid exactly the kind of confusion and suspicion that inspired this blog post.
The absence of any such contextualization indicates to me that the details for this resume have merely been copied and pasted from another source, without any attention to whether the job details made sense within the industry of the listed employer.
So?
What do you think? Does this look like someone trying to fool us with a fraudulent resume? Do you have examples you'd like to share? I'd love to see them! Leave your comments on this post or send me an email at Katie.Magill@Dataspace.com.
Thanks for reading!
-Katie